Rss feed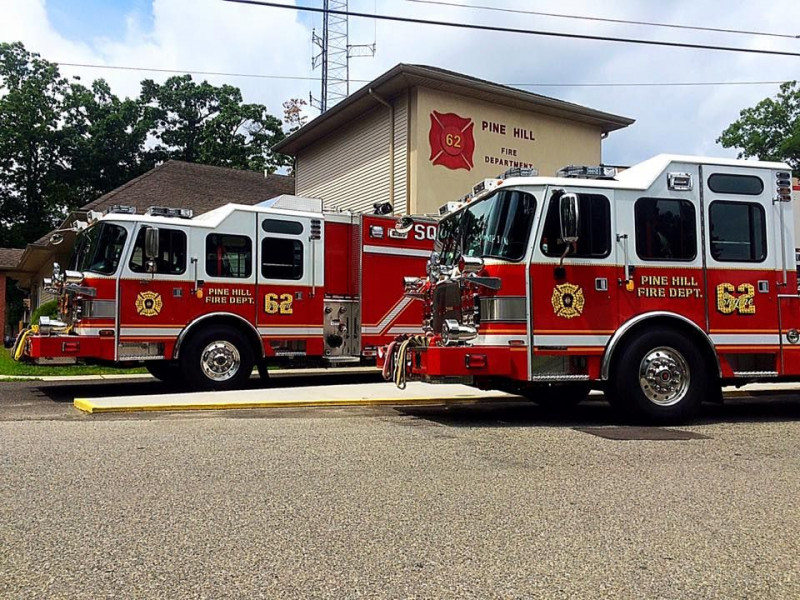 Pine Hill FD Awared SAFER Grant to Hire 2 Firefighters
Sunday, 11 October 2020
The Federal Emergency Management Agency has awarded the Pine Hill Fire Department a $347,550 grant from the Staffing for Adequate Fire and Emergency Response (SAFER) program. The grant will fund the hiring of two (2) full time firefighters. Pine Hill Firefighters are represented by Camden County IAFF Local 3249.
PFANJ SUPPORTS STATE SENATOR GREENSTEIN
Sunday, 11 October 2020
The PFANJ was honored to be a sponsor of an event in Belmar on October 1, 2020 supporting State Senator Linda Greenstein. Pictured with Senator Greenstein are PFANJ President Steve McConlogue, Treasurer Matt Caliente and 2nd District VP Dave Hines.
The Burn Center at Saint Barnabas Medical Center 2020 Valor Awards
Tuesday, 29 September 2020
The Burn Center at Saint Barnabas Medical Center invites everyone to join their virtual celebration of their 2020 Valor Honorees. The event will be held on Thursday, October 29, 2020 at 6pm and be viewable at www.rwjbh.org/valorawards.
PFANJ President Dominick Marino Remembered at 2020 PFANJ Convention
Wednesday, 23 September 2020
While the ongoing pandemic altered the 2020 PFANJ Convention in many ways, the biggest change was undoubtedly not having PFANJ President Dominick Marino up at the podium leading the event. President Marino died suddenly while conducting union business on April 14, 2020. The PFANJ was honored to welcome Rachel Marino, daughter of late President Marino, to address convention attendees. After Ms. Marino's remarks, the dais was emptied and President Marino's memory and legacy was honored with a ...
PFANJ Executive Board 2020 Election Results
Wednesday, 23 September 2020
Congratulations to the elected executive board members of the Professional Firefighters Association of New Jersey based on nominations and voting held at the 2020 PFANJ Convention in Atlantic City, NJ on September 22, 2020. President - Steve McConlogue, Elizabeth Fire Officers IAFF Local 2040 1st Vice President - Anthony Tarantino, Newark Fire Officers IAFF Local 1860 2nd Vice President - John Murphy, Ocean City IAFF Local 4032 Secretary - Jack Doll, Newark Fire Officers IAFF Local 1860 Tr...
Murphy signs bill extending workers comp to essential workers who got coronavirus
Wednesday, 23 September 2020
A bill signed by Gov. Phil Murphy will make it easier for essential workers in New Jersey who contract the coronavirus to qualify for workers' compensation.The new law, retroactive to March 9, removes a requirement that essential workers who came down with the coronavirus to prove they did so on the job. FULL STORY: https://www.nj.com/coronavirus...
2020 IAFF Fallen Fire Fighter Memorial Virtual Remembrance
Wednesday, 09 September 2020
The IAFF 2020 Fallen Fire Fighter Memorial event will be held on Saturday, September 19 at 11:00 a.m. (Mountain Time) as virtual remembrance to honor our fallen whose names will forever be etched onto the IAFF Wall of Honor. Members are reminded that no IAFF or Colorado Springs Local 5 staff will be at the site on the day of or days leading up to this year's virtual remembrance. While we won't be gathering together for this solemn day at the beautiful Memorial site in Colorado S...