Rss feed
JOIN THE PFANJ ON 7/8/19 FOR THE HISTORIC SIGNING OF THE "CANZANELLA" CANCER PRESUMPTION AND 9/11 EXPOSURE BILLS INTO LAW!
Monday, 13 April 2020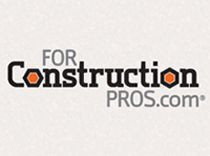 NEW JERSEY FIRE SAFETY ORGANIZATION JOINS BUILD WITH STRENGTH AMIDST PUSH TO REFORM STATE BUILDING CODES
Monday, 13 April 2020
Build with Strength, a coalition of the National Ready Mixed Concrete Association comprised of fire service professionals, engineers, architects and industry experts, is pleased to welcome the Professional Fire Fighters Association of New Jersey to the coalition.In August, the Brigantine Beach Fire Company, located in Atlantic County, New Jersey, joined the growing coalition of statewide organizations committed to stronger building codes, and a more resilient New Jersey."Stronger building cod...
Internet And Website Safety Tips
Tuesday, 31 March 2020
Though there have been many scares about what can happen to children or teenagers on the internet, adults should be safe as well. There is no limit to the amount of risk adults come in contact with such as sexual predators, criminals who are seeking out your personal information on social networking sites, buying habits, frequently used sites, and many others.Here are some tips to help prevent you from being a target:Do not share things such as email addresses, usernames and passwords.Do not us...